Totalworth Building Services formed in 2002 by a experienced management team with over 80 years of site and project management between the key managers and have progressively established a respected name for delivering quality workmanship and developing excellent client relationships.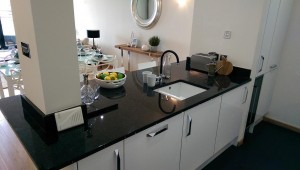 TBS can accommodate all aspects of building works but specialize in healthcare refurbishments and new build projects as well as commercial and residential projects working to achieve a seamless integration between new and existing facilities and endevour to provide high quality service within the business scope.
As every project is unique TBS can tailor management needs to suit your requirements providing a complete project management package including CDM co-ordination and project management services to site agents or foremen.
TBS are happy to take on the role of main contractor or principle contractor or even as a specialist sub-contractor as part of a already established team.
Location
TBS are based in Letchworth, Hertfordshire and whilst the majority of our work is in and around the M25 Greater London Area TBS can work anywhere throughout the UK.
Staff
Our staff are our strength TBS have a excellent wealth of experience from management to labourers. All of our staff are experienced, trustworthy and ambassadors for the company.
Health and Safety
TBS take our health and safety responsibilities very seriously and fully comply with the construction design and management (CDM) regulations 2007. TBS are proud of our excellent accident record and always do our utmost to identify, reduce and manage inevitable risks to construction staff, building users and members of the public when working on live sites such as schools, hospitals and offices and manage the specific health and safety problems involved with the integration of the building works into the day to day activities of the building user.
TBS detailed health and Safety Policy is in accordance with the principals of ISO 18001 and is monitored and reviewed on a annual basis by our specialist Health and safety advisors to ensure compliance with the latest procedures and regulations are being implemented.
Health and Safety is high on the agenda of any internal or Client meetings and records of performance enable us to understand areas where additional guidance may be required.
Our minimum requirement for all operational staff is the relevant CSCS card but full training programmes are set out for individuals. These programmes are based on a combination of basic standards and annual appraisal ensuring that all members of our staff are suitably qualified to fulfil requirements on any project.
We place emphasis on communication of the Health and Safety message across the business. An integrated approach to ensure consistent and high quality communication is achieved by using a combination of formal training and Toolbox Talks.
We are proud of our progress and recognise that a continuous improvement culture is always required. We devote considerable resource to understanding best practice in the construction industry, attending IOSHH events on a regular basis.
Trade Associations
TBS are a Constructionline and CHAS approved company.