Totalworth Building Services has a gained a extensive wealth of knowledge over many years working in all areas of refurbishment, from a single room makeover to a complete office block or Hospital ward complete build project.
TBS can offer a complete management project package and specialize in working around people and businesses keeping areas operational by carefully planning, programming and communication with end users, specialist trades and suppliers.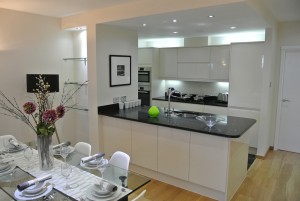 TBS offer the same careful attention to detail regardless of the size of project from matching a 100 year old section of cornice to installing state of the art lighting systems.
Healthcare Wards: Clinic upgrade's, Ward department maintenance, Wet Rooms, Ceiling fixing, Electrical upgrade's, Vinyl Flooring
Residential Houses: Boiler Replacement, Decoration, Kitchen fitting, Bathroom's, Tiling, Interior design, Woodern flooring, Carpet's
Commercial Buildings: Shop Re-fit's, Factory clean up's, Warehouse maintenance, Car park line marking
Education: School Refurbishment's, Classroom decoration's, Gymnasium line marking.
Totalworth Building Services is always striving to find new materials and innovative ideas for bespoke joinery to fulfill the client's requirements.
TBS take great pride in the quality of our products whether it is matching a section of Edwardian molding or creating a exciting modern office.
Listed below are just some of the service's we can provide:
Bespoke kitchen's
Reception desks
Windows and doors
Stair's and balustrade's
Work stations
Matching of exsisting feature's
Totalworth specialise in Healthcare Projects and have taken on roles as main, principal and sub contractor and have established a firm position within this field.
As a company Totalworth are well versed in the need for environmental controls and have a great understanding of the needs of a working hospital so that the least possible disruption is caused to patients, staff and visitors etc.
Recent projects include:
Ward Refurbishments
A & E and Outpatients Departments
Bowel Cancer Screening Laboratory
Mortuary and Pathology
Administration Buildings
Practice Clinics
Macmillan Nurses
Medical Records
Stroke Unit
Specialised HDU & CHDU
Totalworth Building Services understand and can help as company develops and diversifies their requirement for space grows.
TBS can help you to make better use of the space you have by refurbishment or extending the building. TBS will help to make the changes as cost effectively as possible and with the minimum amount of disruption to your trade.
TBS are experienced in handling the procurement needs of clients from a desk to a warehouse full of racking.
Community
Totalworth Building Services have worked alongside schools, colleges, leisure and community centers successfully for many years accommodating out of hours working practices to enable these valuable places to function as normal as possible and careful planning within school holidays.
Totalworth Building Services undertake refurbishment works from Nursery to Colleges, including new classrooms, science labs, IT , Sports and General Halls, Kitchens etc.
Totalworth Building Services maintain a safe environment and strive to keep distruption to a minimum.
Previous Departments covered:
School building's
Class rooms
Sport's hall's
Science Lab's
IT centre's
Outside space
Totalworth Building Services have carried out extensive residential refurbishments and upgrades to various private dwellings and have an excellent reputation for delivering quality projects within this field.
Totalworth Building Services have highly skilled electrical and plumbing specialists, as well as all following trades to ensure a high end finish through controlled planning which ensures smooth running of the works and thus causing as little as possible disruption to tenants or other members of the public.
Recent Projects include:
Luxury flat refurbishment's – Point West
Design and build project's – Docklands
Exterior redecoration works – Knightsbridge
Interior design project's – Kensington
We take our Health and Safety responsibilities very seriously and fully comply with the Construction Design and Management (CDM) Regulations 2007. We are proud of our excellent accident record and always do our utmost to identify and reduce the inevitable risks to the construction operations, building users and members of the public. Working on 'live' sites such as schools, hospitals and the like present specific health and safety problems usually involved with the integration of the building works into the day to day activities of the buildings users.
Our detailed 'Health and Safety Policy' is in accordance with the principals of ISO 18001 and is monitored and reviewed on an annual basis by our specialist 'Health and Safety Advisors' to ensure compliance with the latest procedures and regulations.